WELCOME TO BORNHOLMS
You're probably already familiar with our super delicious cod roe in its plastic packing – you know, the one with the blue plastic lid – our flagship.
We produce a number of other delicious products, such as e.g. cod liver, cod-liver pâté, various fish pâtés, mussels, fish balls, kippers, crab meat, and – last, but not least – our fish snacks, particularly produced with children and kindred spirits in mind.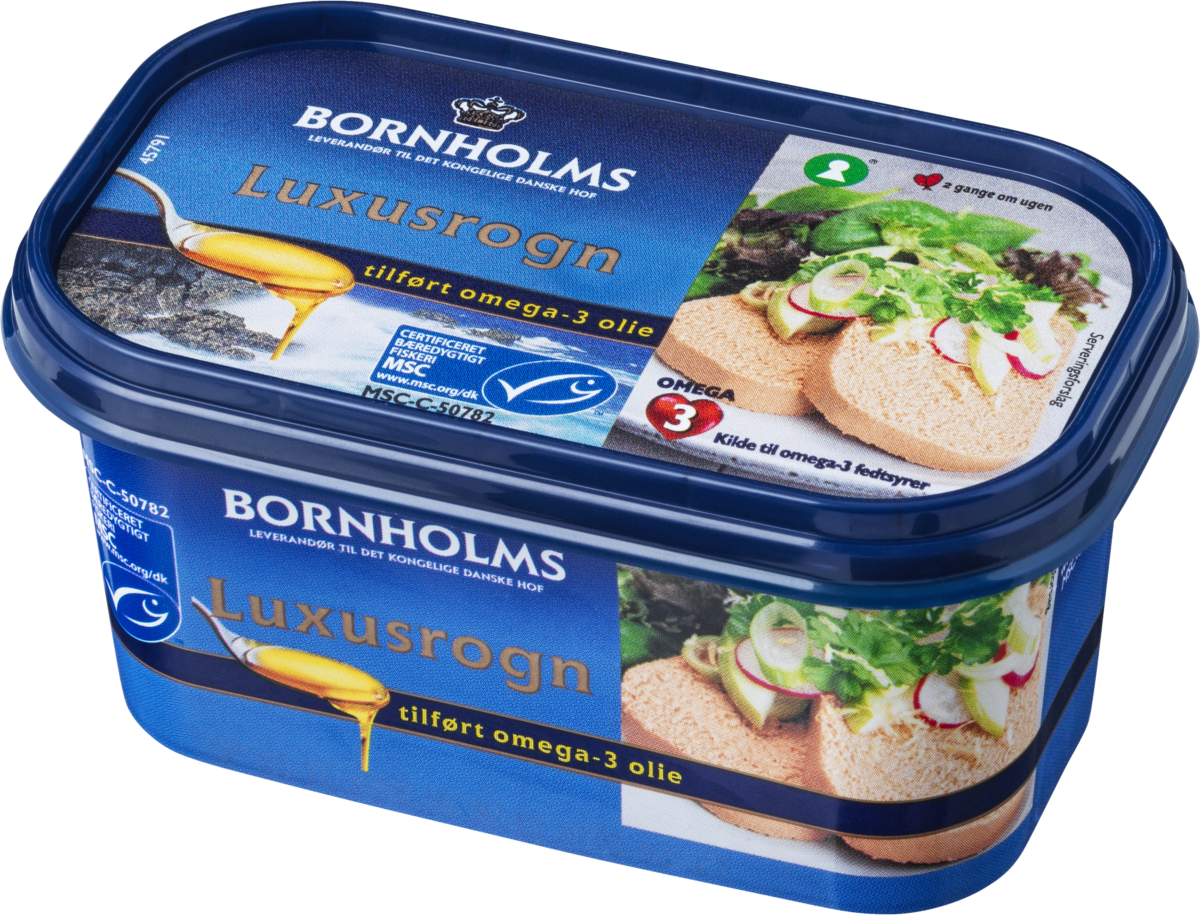 Purveyor to the Danish Court
Since 1915 to May 2019, Bornholms A/S has produced and developed canned fish products in Nexø, at the east coast of the Danish island, Bornholm. And right from our humble beginnings, focus was on quality and good industrial workmanship. To this very day, this principle is still adhered to, and the reason why, today, Bornholms A/S is a supplier of brand-name canned fish products, ranging among the largest providers in the entire Nordic region
In 1963, Bornholms A/S had the honour of being awarded the title "Purveyor to the Danish Court".
A distinguished quality stamp of our fine products of which we are, obviously, extremely proud.
We mainly produce our own brands, Bornholms and Officer, but we also produce an array of private labels for national as international customers.
In 2008, we undertook an MSC certification (Marine Stewardship Council) which means that we comply with the compulsory requirements to sustainability, fisheries and environment – and yet more.
In the summer of 2015, we obtained IFS certification (International Food Standard).
In May 2019 Amanda Seafoods took over the activities, distribution and sale from Bornholms A/S.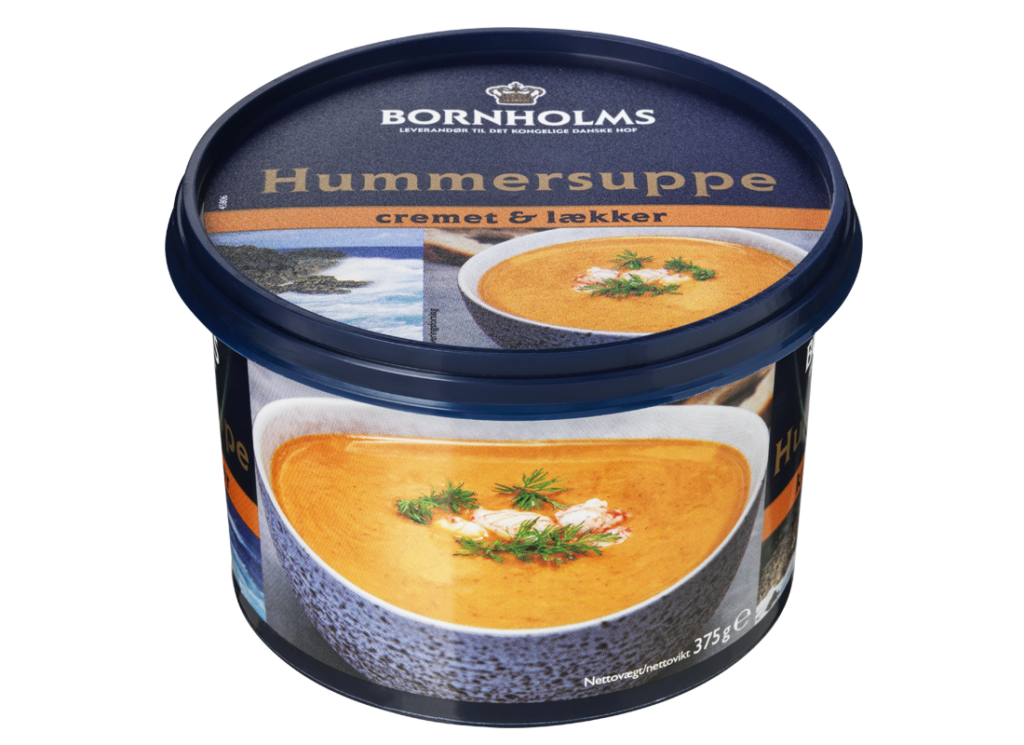 CONTACT US
You are very welcome to contact us if you have questions or comments related to our products.
Amanda Seafoods A/S
Constantiavej 29
DK-9900 Frederikshavn
Phone +45 96 22 15 00
Product complaint – please fill out our form.  Click here. 
CVR no. 20 00 71 17